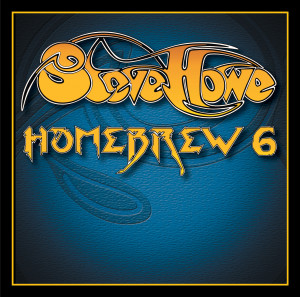 Steve is pleased to announce dates for his October tour to celebrate the release of Homebrew 6, his latest album, and the sixth release in the Homebrew series.  Steve's tour will take him to Landmark Arts Centre, Salisbury Arts Centre, St. John's Church, The Quay Theatre, Band on the Wall, The Jazz Café, City Varieties, The Queen's Hall, Otley Court House, Colston Hall, The 1865, Lancaster Priory, Rhosygilwen, and Civic Centre.
Of Homebrew 6, Steve says:
"'20 years on since the first volume of Homebrew, I am especially pleased to have compiled a rounded release covering material for bands and my solo albums, here in  their original form, at the point where the writing defines my feelings and possibilities of these particular pieces, before they've been rearranged for general release."
For a complete list of dates and links to purchase tickets, please visit the tour page.